MCC Anthology Pieces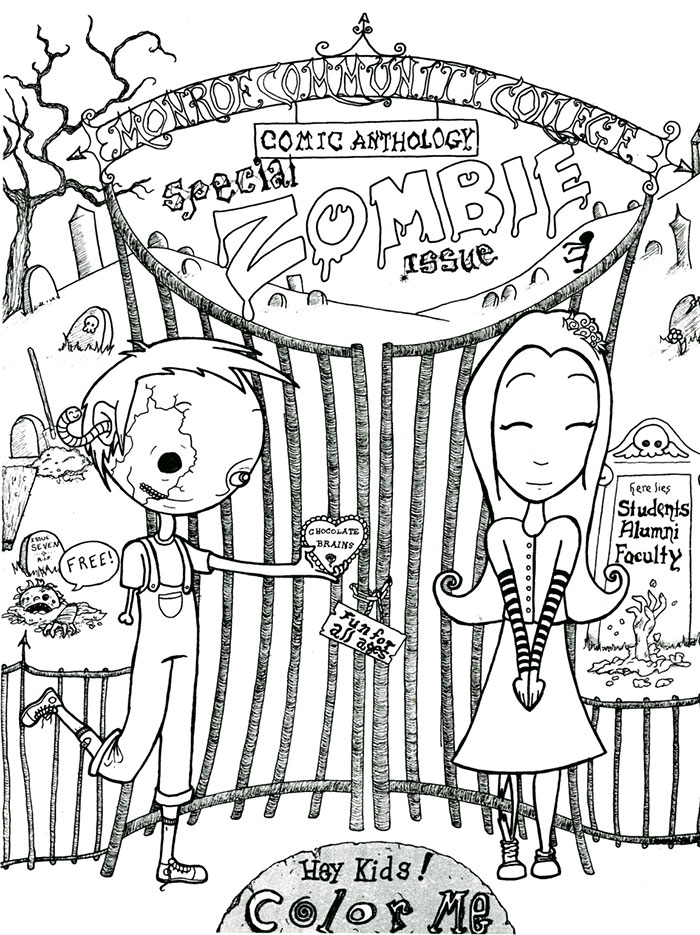 My first submission for the MCC Comics Anthology (Fall 2011) was a cover! The theme was "Zombies" (all-ages). The original sketch involved the boy zombie pulling out his heart and handing it to the girl zombie.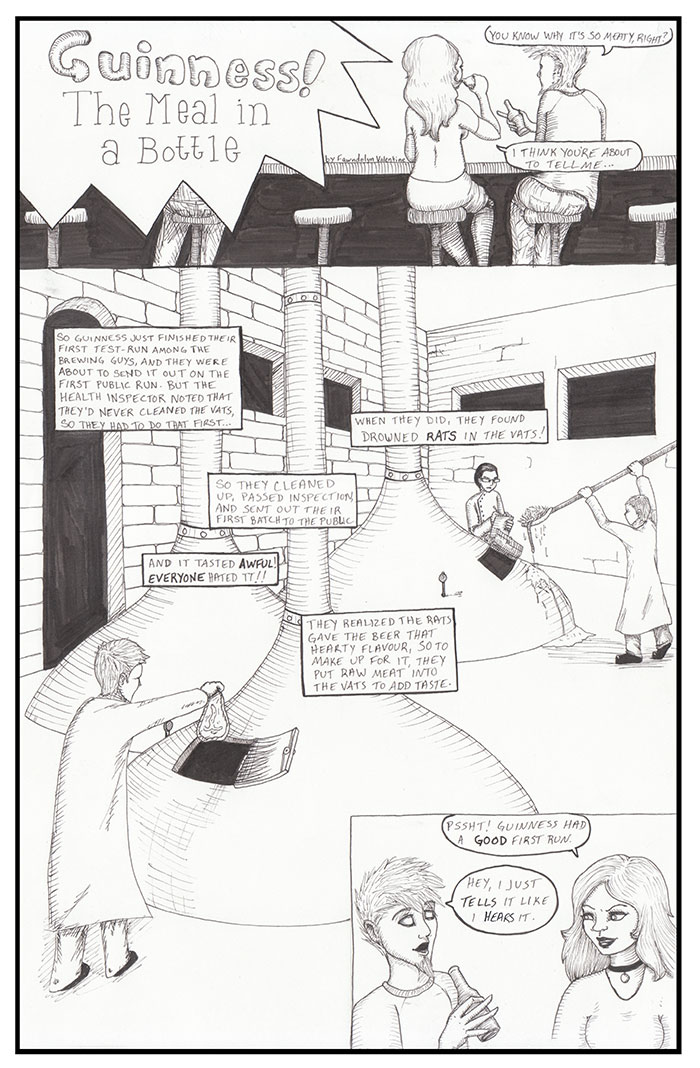 For Fall 2012, I created this, on the day of the deadline. The theme: "Urban Legends". I can't believe how few people have ever heard of this! Lots of people did a "Slenderman" comic. Come on. Video games aren't urban legends.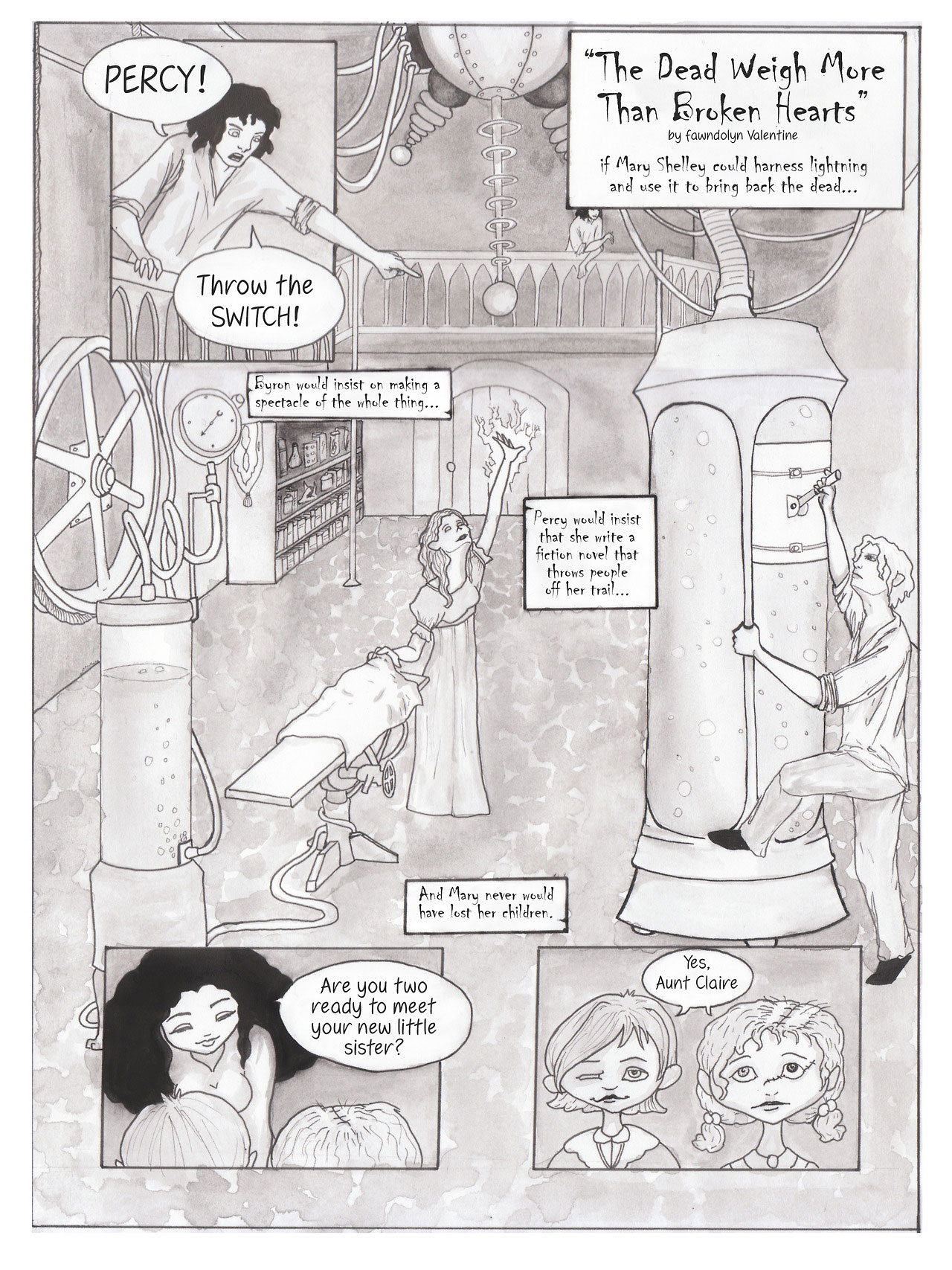 For the Spring 2013 Comics Anthology, the theme is "Historical Figures with Super Powers" and most people chose male figures. I only know of three female figures that will be in it, but I haven't seen all the submissions yet.
Anyway, here's mine.
It reads better in print, I swear. And if you can't read it, right-click and open up the image in a new window.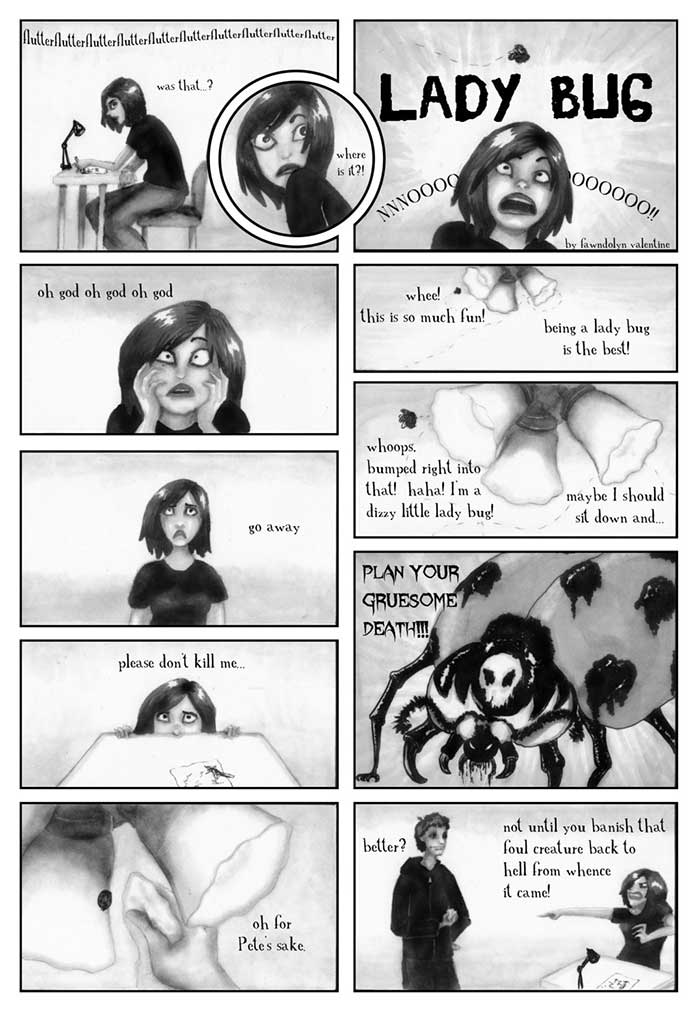 Fall 2013, the theme was Nightmares. I was originally going to go with the nightmare I always have where I'm always looking for a clean pot to piss in, but always found rooms FILLED with disgusting toilets! But I can't draw toilets yet, nor could I fit that on one page, so I picked a real life nightmare... ladybugs.